Ukrainian TV audience likes to watch national TV channels. This is the result of monitoring of the urban residents' preferences conducted by the digital entertainment market leader VOLIA in November 2015.
The top five of most popular channels incorporates "1 +1", STB, ICTV, "Novy", "Ukraina". The top ten is totally represented by Ukrainian national TV channels. The top thirty also includes three company's own TV channels like "VOLIA CINE+HD", "VOLIA CINE+MIX" and "VOLIA CINE+LEGEND".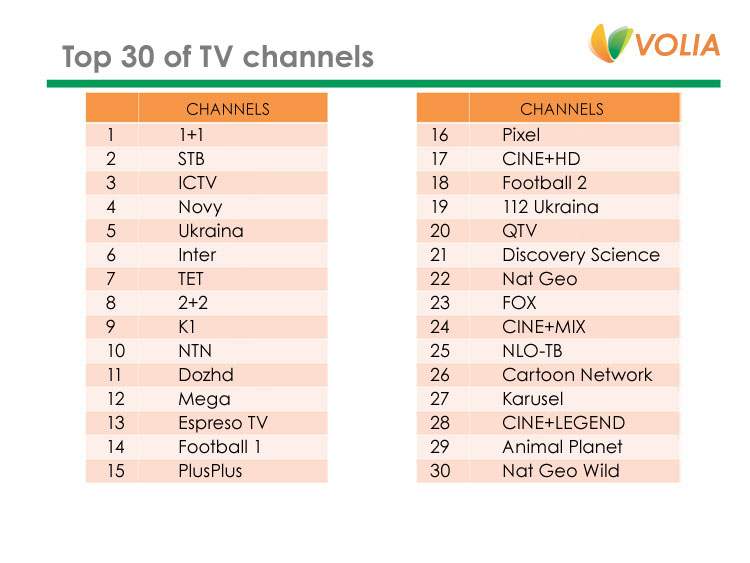 Genre subscriber preferences were traditionally distributed as follows: the most demanded are educational cinema and news channels. There is also a high demand for entertainment and children's TV broadcasts.
The company's experts have an opportunity of studying TV preferences through the reversal signal of digital TV access equipment in 18 urban communities of Ukraine with population exceeding 50 thousand people. The subscribers watch broadcasts of 174 TV channels. The analytical system covered the total of over 25 thousand households.
The TV viewing is intended to be monitored by the company on a regular basis. The results will be applied to improve the quality of services, to upgrade packages of TV channels adjusted for subscriber preferences.