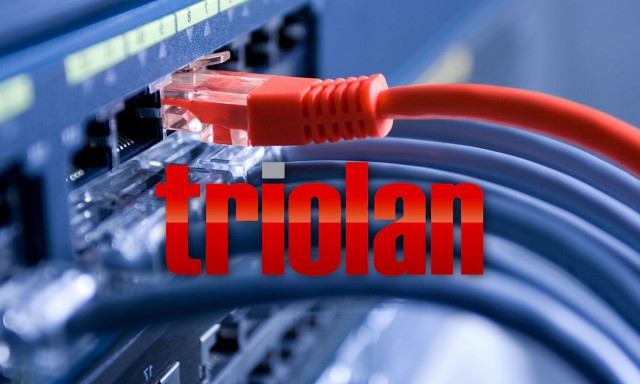 From 1 January 2017, the Ukrainian telecom provider "Triolan" introduces a monthly fee for cable TV services. The price is 15 hryvnas per month. This was told to the Mediasat by Vadim Sidorenko, CEO at the "Triolan" Group.
"The fee is set for television under any technology: analog, DVB-C, IPTV. Either individually, or in combination. The price is 15 hryvnas for a household. This package will also include eight TV channels of the Viasat family (TV1000 East, TV1000 Action East, TV1000 Russian cinema, TV1000 Comedy, Viasat Explore, Viasat History, Viasat Nature, Viasat Sport), as Mr. Sidorenko specifies. We conducted a survey among our subscribers, and this option results more suitable for them, so this is the bad, but not the worse".
Let us recall that until recently, the "Triolan"'s subscribers have been offered services of analog and digital cable TV and IPTV free of subscription charge. Thus the operator developed the Freemium business model, featured by Vadim Sidorenko in his interview to the Mediasat.
However, as a result of amendments to the Law of Ukraine "On Television and Radio Broadcasting" (Specifying Terms and Conditions for Broadcasts of TV and Radio Companies under the Must-Carry Obligations), the "Triolan" decided to give up providing free TV services and start charging subscribers for the TV package access.
The subscribers are invited to make a payment for cable TV as from 15 December 2016. The list of payment systems, available to pay for cable TV services, will be also posted on December 15.
Cable TV will be provided on a prepayment basis only.
"In fact, the Internet and cable TV are two different services that do not dependent on each other. Therefore, cable TV will require a separate subscription fee. As before, each "Triolan" network user has an option of enjoying TV without paying an Internet port lease, as well as using a leased port without connecting to TV. Therefore, regardless of the format, i.e. analog, digital or IPTV, and regardless of the model of access to a leased port (with subscription fee and without it during working hours), it will be required to pay an access fee for watching TV channels", as the Mediasat was informed by the "Triolan".
At this stage, the TV package will not offer TV channels like "Football 1" and "Football 2", but the operator goes on negotiating with the "Media Group Ukraine" to include these channels into its network. The "Triolan" also plans to increase the number of available TV channels, but it will happen after 1 January 2017, and will concern IPTV.
Let us recall that the other day, the media groups made public their prices for distributing their TV channels within the pay-TV providers' networks.