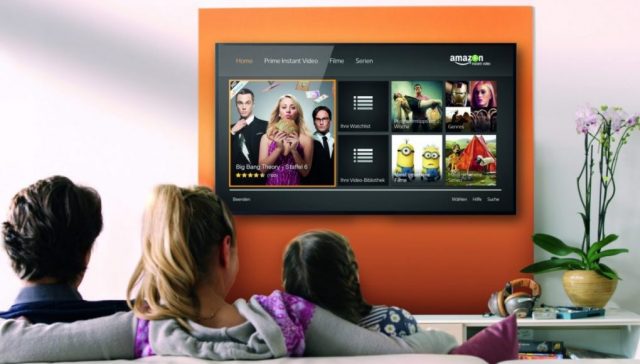 The video platform Amazon Prime Video is now available to the residents of more than 200 countries and territories around the world.
The residents worldwide can now enjoy watching original projects of Amazon like the car show "The Grand Tour" from Jeremy Clarkson, Richard Hammond and James May, TV series "The Man in the High Castle", "Transparent", "Mozart in the Jungle", "Tuble Leaf" and others.
The Amazon Prime Video will compete with the Netflix platform globally, as well as with local services. As to Ukraine, these are Megogo, Divan.TV and OLL.TV.
The Amazon Prime Video is available to the holders of Android and iOS phones and tablets, Fire Tablets, as well as LG and Samsung Smart TV-sets.
The Amazon Prime subscribers in Belgium, Canada, France, India, Italy and Spain can watch these shows and TV series even today and at no additional cost.
Subscribers in Ukraine and other countries where the Prime Video service is available now, can subscribe at an introductory price of 2.99 euros (or 2.99 dollars) per month for the first six months. Before that, they will be offered a free seven-day trial at PrimeVideo.com.
"We are very excited to announce that starting today, the residents around the world have access to Prime Video," – said Tim Leslie, Vice President, International, Prime Video. "The car show "The Grand Tour" and other critically acclaimed Amazon original projects like TV series "Transparent", "Mozart in the Jungle", "The Man in the High Castle", along with hundreds of popular Hollywood movies and TV shows, are now available at the introductory subscription fee of only 2.99 euros (2.99 dollars) per month. And what is really exciting is that we are just getting started!"
The TV shows and series on Amazon Prime Video are available in English, and many of them have French, Italian, Portuguese and Spanish subtitled or dubbed versions.
Let us recall that Netflix announced its entry into the global market at the beginning of present year.