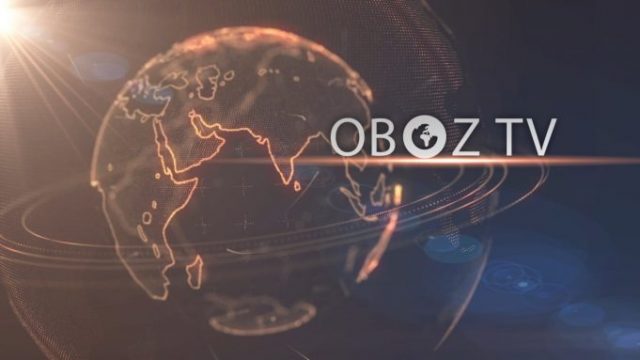 A new player will appear on the Ukrainian news broadcasting market.
The National Television and Radio Broadcasting Council of Ukraine  issued a satellite license to the TV channel OBOZ TV. This was reported on Facebook's profile by the Member of the regulatory authority Sergei Kostinsky.
According to him, the channel will start broadcasting via the satellite Amos-7 (4° W) in September this year. It will also be integrated into the TV packages of cable operators throughout Ukraine.
"So, the number of news channels operating in Ukraine increases up to 7. The existing channels "Espresso", NewsOne, "112 Ukraine", NewsNetwork and "Pryamoi" are completed with OVOZ TV", – Sergey Kostinsky sums up in his message.
The studio of the newly created channel will be located at the same address as the editorial office of the "Obozrevatel". Its area is 400 sqm.
The channel's airtime will be based on a social component with political aspects minimized.
OBOZ TV was set up as a video section of the "Obozrevatel" portal. Since 2013, the Internet channel OBOZ TV has been operating on the video service YouTube.
The company "Zolotaya Seredina" (Golden Mean) acts as the owner of OBOZ TV. The channel's ultimate beneficiaries are Mikhail Brodsky's family, i.e. his wife Svetlana Brodskaya, as well as his sons Rostislav Brodsky and Yuri Brodsky.