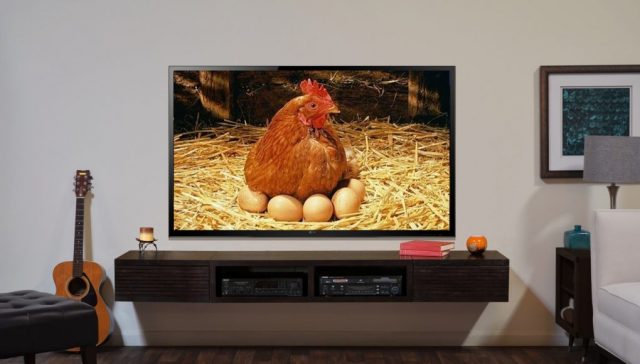 Following the Government's Resolution, the Analog Broadcasts Will Go On Being Carried Out by National Public Broadcasting Company of Ukraine, Local Channels and Transmitters on the Border with Russia
August 29, the Cabinet of Ministers of Ukraine decided to keep on the analog broadcasts of the Public Broadcasting Company of Ukraine (NSTU), local channels and transmitters on the border with the Russian Federation, as the Detector Media reports.
"To amend the Plan for the Use of the Radio Frequency Resource of Ukraine, approved by the Resolution of the Cabinet of Ministers of Ukraine dated 9 June 2006, No. 815, by completing section 38 in the field "Deadline of Termination of the Use of Radio Technology" "after numbers and words" 31 July 2018 "with the words and numbers": for the channels, selected by the National Council of Television and Radio Broadcasting of Ukraine and broadcasting in the territories bordering the Russian Federation, in the territories broadcasting programs of JSC "NSTU" and local TV and radio broadcasters without licenses for digital broadcasting, 31 December 2018", as stated in the Government's resolution.
According to the estimates of the National Broadcasting Council, after the analog cut-off before the end of 2018, 758 analog transmitters will go on operating, that is 40% of the total (in fact, their operation requires changes in the Government's resolution):
● 142 transmitters in the zone of the Joint Forces Operation (JFO): 26 TV channels in the Donetsk Region (Bakhmut, Volnovakha, Dobropolye, Konstantinovka, Kramatorsk, Mariupol, Aleksandrovka, Pokrovsk, Svetlodarsk, Selidovo, Soledar, Toretskoye), 14 TV channels in the Lugansk Region (Baranikovka, Bakhmutovka, Belovodsk, Belokurakino, Belolutsk, Gorodishche Belovodsk, Zorinovka, Kremennaya, Lisichansk, Markovka, Novopskov, Plugatar, Popasnaya, Svatovo, Solidarnoe, Starobelsk, Striltsivka, Troitskoe, Chuginka, Shyrokiy).
● 10 transmitters of 26 TV channels in the south of the Kherson Region (Lazurnoye, Skadovsk, Chaplinka, Kalanchak, Novotroitskoye, Genichesk, Chongar).
● 99 transmitters on the border with the Russian Federation: 15 TV channels in the Chernihiv Region (Chernihiv, Koryukovka, Kholmy, Novgorod-Seversky), 18 TV channels in the Sumy Region (Sumy, Shostka, Belopolye, Trostyanets, Akhtyrka), 20 TV channels in the Kharkiv Region (Kharkiv, Bogodukhov, Novoaleksandrovka, Velikiy Burluk, Kolodeznoye, Dvurechnaya, Kupyansk).
● 405 transmitters of the Public Broadcaster ("UA: Pershyi" and regional public TV channels).
● 107 transmitters of local and regional TV companies that do not have digital licenses.