We are happy to announce Video Trends for 2019! For the fifth time in Tel Aviv, we will be hosting the largest Video advertising technology conference in Israel!
The conference will take place on December 13th 2018 @ Havana Music Club TLV
We are expecting 800-1000 attendees from different countries to join our panels/presentations.
The conference will be held on one level and will include live Cuban band in the middle of the day so join the PARTY!
This is a unique opportunity to meet to entire video advertising tech eco-system in one place.
The Conference Itinerary:
12.12.2018 – VIP Dinner 18:00-21:00
13.12.2018 – Main Conference 08:00-16:00
13.12.2018 – Official Party -20:00-23:00
14.12.2018 – Tour to Jerusalem – Paid tour 09:00-17:00
Medisat was happy to visit the conference last year, here you can read about it. Strongly recommended to visit Video Trends for 2019! This is a meeting poit for professionals and networking all around the world.
Video recap from last year
Why Attend: Meet the best Video Tech companies face to face, learn from incredible speakers on what lies ahead of us and network, collaborate or chit chat to your hearts content with industry leaders.
Who's coming: Israel's annual programmatic video conference connect you with decision makers.
You will be meeting C-level and senior executives from major corporations and innovative, small to medium size companies as well as emerging startups.
What to expect :
Industry expert presentations
Interactive panel sessions and fireside chats with experts
C-level networking opportunities
Access to online presentations on-demand post summit
Case studies presented from the best video tech companies
The topics that matter most to strategy leaders and notable experts
A conference with inspirational and innovative action points and takeaways
Presentations available post summit so you can take the key advice back to the office
800 -1000  attendees
350+ companies
30 + Speakers
Partial list of companies that attended .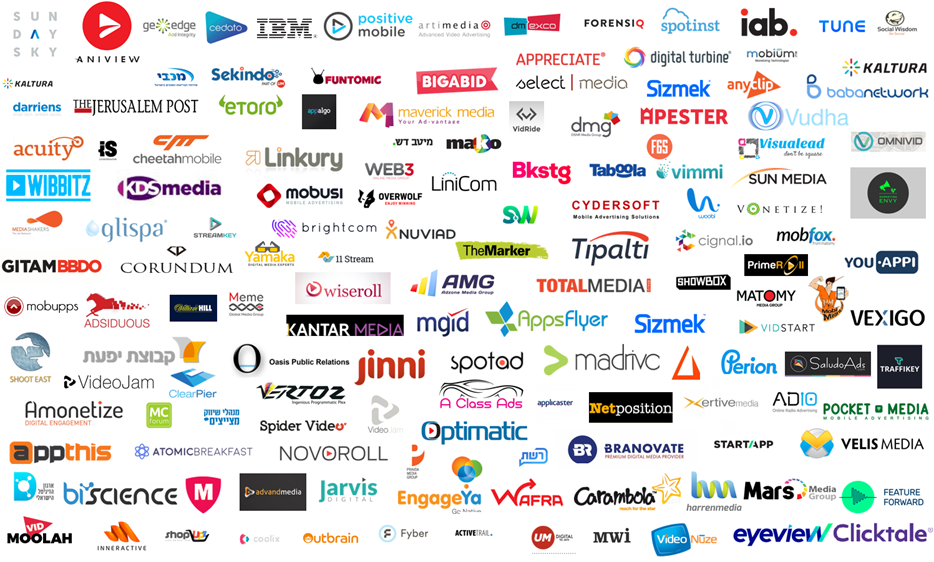 Register here https://www.eventbrite.com/e/israel-video-trends-for-2019-conference-tickets-46247858590