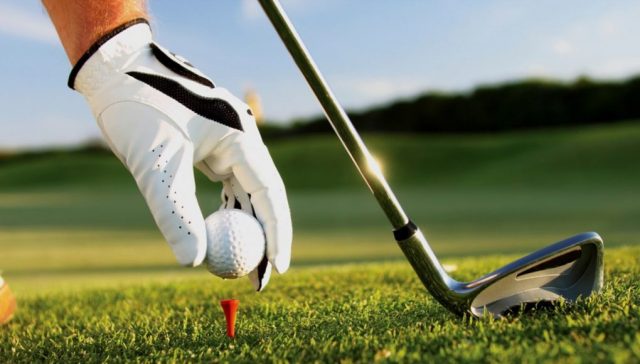 Discovery and the PGA TOUR has announced  a strategic alliance to create a new international multi-platform for golf-broadcasting, delivering  championships to passionate viewers around the world on every screen and device. The aim is to benefit the game worldwide and to drive golf's fan base and grow the sport around the world.
The unprecedented 12-year relationship are to begin in 2019 and carry through 2030, would include global multi-platform live rights, outside the United States, to all PGA TOUR media properties totaling approximately 2000 hours of content per year, including the six Tours operating under the PGA TOUR umbrella and nearly 150 tournaments annually, including THE PLAYERS Championship, the FedExCup Playoffs, and the Presidents Cup.
In addition to live linear rights in 220 markets and territories, the alliance will include the creation of a dedicated, PGA TOUR-branded, OTT video streaming service that will capitalize on Discovery's direct-to-consumer product and platform expertise as home to the Eurosport Player. Discovery expects to invest more than $2 billion over the course of the alliance, including licensing of the PGA TOUR's international media rights and building a global OTT platform available outside the United States, with a gradual increase of annual investment during the term.
Here we propose you the conversation held on the press-conference dedicated to the cooperation.
The business will be led by Discovery's Alex Kaplan, President and General Manager of the new Discovery and PGA TOUR venture. He says: "What makes this deal so unique and so compelling from our perspective is the fact that it really is all of the PGA TOUR's media rights. So in every market around the world, we're going to control — obviously working closely with Rick and his team, the digital rights, the live digital rights, the non-live rights, the near-live rights, the archival rights on the digital side, as well as everything on the linear side.
And so what that allows us to do is localize. We're going to be able to create a proposition, create a product, and ultimately create a consumer offering market by market that fits for those consumers. So in one country, we may go heavy on digital and invest in localized commentary in language that doesn't exist today. In another market perhaps that isn't as evolved from a digital standpoint, over the first few years of the deal, we might lean more heavily on a sublicensing model because that's the way consumers view the content"
Kaplan previously was EVP, Commercial for Eurosport Digital where he helped grow the Eurosport D2C business to over 1 million subscribers. Prior to joining Discovery, Kaplan was Senior Vice President, Global Media Distribution, for the NBA, responsible for global direct-to-consumer strategy and business operations. Prior to the NBA, Kaplan spent 10 years at DIRECTV/AT&T, where he led the organization responsible for DIRECTV Sports and oversaw Revenue and Entertainment products and services. The full management team will be announced in due course and include the PGA TOUR's Thierry Pascal as Senior Vice President and Head of Distribution.
Jean-Briac Perrette President & CEO – Discovery Networks International, said: "It's a big moment for us. It fits squarely in our wheelhouse of these passionate verticals that we are going after, uniquely for the Discovery Company, compared to many in the industry, and why don't I pass it to Alex for a few seconds who's been really spearheading it on the Discovery side, and Rick obviously can fill in much more on the PGA side".
Rick Anderson Exec VP:Television & Digital Media,  PGA Tour Inc: "Let me take you back a year or so ago, 18 months ago in terms of the PGA TOUR and its thought process. We have such an amazing opportunity in the international and the ex-U.S. space. Golf is one of the only truly international games. It's played all over the world. People participate in it all over the world. Golf re-entered the Olympics in 2016, which I think got the attention of governments and commercial participants in different countries that maybe it didn't have before. The PGA TOUR is the destination, the pinnacle destination for professional players around the world, and we already have 85 players from 25 countries that are from outside the U.S. playing the PGA TOUR on a regular basis.
So when we're back thinking about what's the next evolution of how we bring our product to market, we had two centerpiece things in mind. And at this point in time, we're not thinking about partnering with Discovery or anyone else".
What about countries in the world where Discovery doesn't already have channels? Can it also use this content as a springboard to launch a new channel?
JB PERRETTE: There's not many of those, first of all. I mean, we are in almost 220 countries and territories. There is not a lot of countries of any scale that I would say we're not already in. I think the view is obviously this is one we're leaning into, the direct-to-consumer piece of it, and if, in fact, there are opportunities to take the content.  And potentially we could take a channel that we already have and convert it into a golf channel. So that's an option. But I would say probably top of the list in terms of priorities is much more. Subject to market dynamics because not all markets, broadband penetration is either not high enough or broadband speeds are not great or it's a prepaid market versus a postpaid market. It will not be a one size fits all, as is often the case with us and one of the early things we learned internationally is you cannot make a one-size-fits-all strategy. It has to be very market-by-market, local market dependent.
But our leaning-in posture will be much more direct-to-consumer with the potential to sublicense and make the marriage of those two in some cases work, which we've found, at least in early days with the Olympics, very effective.
ALEX KAPLAN: I would just add to that, sublicensing can mean a lot of different things. The way consumers get access to content, as we all know, is changing. There may be other digital players out there in a given market in the future that might want access to this content, and there's nothing in this deal that keeps us if we think it makes sense, as JB says, in a given market to sublicense in that regard. So it's not just a linear digital decision, it's what is the best method to get the content in the hands of the consumers that want it in every single market.
JB PERRETTE: But knowing that, obviously the core of what we're embarking on this mission is to figure out how do we super-serve the golf fan with this kind of home of golf product. And so that's a mission that is absolutely critical to Alex's point, whether we sublicense, how much we sublicense, sublicense to broadcast, sublicense to pay, sublicense to a digital player, all those are on the table, but sort of the central shift in this is ultimately this idea of how do we build this next-generation golf enthusiast product that is something that if you are a golf fan you just cannot live without.
 I think I'm right in saying that you only have golf deals with PGA TOUR rights in Norway, so this represents a pretty big change in strategy from Discovery. Can we expect to see more golf rights acquisitions in the future do you think?
JB PERRETTE: Well, I think it's important, because I think also, as far as in Europe, the focus has been historically sports related to Eurosport. I think the distinction we're making a little bit with this agreement is there may be places where PGA TOUR does make sense beyond Norway with golf.
But I'd just underline the fact that I wouldn't see it as a change in strategy because if we were coming to you today saying all this content across all of Europe is going on Eurosport, yes. That's not what we're saying. We're saying the content is going to go focused on direct-to-consumer, sublicense where it makes sense, and probably third option is if we decide it makes sense to do something with Eurosport, then we may. But it's sort of in that flow, in that prioritization versus leading.
RICK ANDERSON: I think that's absolutely correct, and I would say from our perspective, and I'll speak for you guys, too, every market is different, and so we know we have this objective to roll out this direct-to-consumer product and make it as robust as we can, but there are also a lot of different opportunities in the linear space, even in the digital space.
ALEX KAPLAN: Yeah, we don't have to recreate the wheel everywhere. We have an opportunity to grow and enhance the wheel, as I put it, and the PGA TOUR and Rick's team have done a fantastic job. I think in saying this all afternoon, we're going to look at it market by market, but in many cases, the PGA TOUR has established a great relationship with certain broadcasters, and obviously it will be up to the collective us to decide what makes the most sense in a given market.
JB PERRETTE: I think that's where it differs from the Olympics, for example. Where the Olympics, because it was all of Europe, because it was specifically deemed for a pay and digital proposition on Eurosport, that was clearly a rights deal where we said, that is anchored in Eurosport. This deal in many ways is actually more similar to our Scripps acquisition than it is the Olympics in the sense that in that deal we obviously fully acquired vertical — strong vertically-owned brands, so Food, HG, Travel, that owned their verticals, killer IP. They owned the IP all the way around the world, where we could take that and not only exploit it linearly but also look to exploit it in a non-linear fashion. And this is obviously not an acquisition but in terms of it's a long-term partnership that is as close in the sports world as you could get probably, that has the same concept of going after the vertical of golf fans and trying to grow that base and super-serve that base with a really cool and compelling digital product.
ALEX KAPLAN: I think you also asked about other golf content there. So look, we feel really passionately that the PGA TOUR is a great place to start. We think this product can stand on its own.
That said, we're clearly in the golf business, and on a case-by-case basis where it makes sense in terms of establishing a golf product and building something country by country that golf fans love, we will absolutely talk to other golf properties out there. But again, that'll be a case-by-case basis because we feel really good about this partnership with the PGA TOUR.
It's my understanding that PGA TOUR will go free-to-air for the viewers in the UK. Could we see a deal with the BBC then at some point?
RICK ANDERSON: I think everything is on the table in every market. We always like to have some freeware distribution if we can get it just because of the broad audience that you have. That's always a prior to a direct-to-consumer business, you're balancing value that you can generate from a pay TV operator versus what value a free-to-air channel will place on it. I think one of the great things about our sport is we have so much content. We have so much content beyond just what happens that we see on the main television broadcast, and we started to bring some of that to life in the last few years with our PGA TOUR Live product.
Will the direct-to-consumer digital product you're talking about, will it be completely different from Eurosport Player? Will it be called PGA TOUR Player or something like that?
JB PERRETTE: Correct.
 You were talking about getting other golf on there, as well, not just PGA TOUR.
ALEX KAPLAN: So yeah, we have some work to do on what the ultimate brand name will be. That you'll hear from us on later this year. Certainly when we're talking about PGA TOUR content, you will see significant brand attribution to the PGA TOUR. But we also see a point where we have the ability to create something that can also have other content in a way that I think can make sense for all parties.