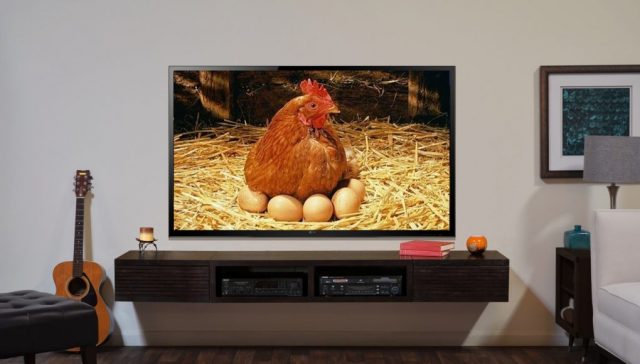 The package with TV channels NIKI Kids, NIKI Junior, EU Music and 4ever Music will cost a provider up to 1 UAH per subscriber.
StarLight Digital (SLD) becomes the exclusive distributor of the TV channels NIKI Kids, NIKI Junior, EU Music and 4ever Music. This was reported to the Mediasat by the company's press office.
So now, the SLD portfolio incorporates 10 domestic TV channels, including a large variety of music channels.
At TIM 2018, Nikolai Faengold, Chief Commercial Officer at StarLight Digital, pointed out as follows: "The future of the Ukrainian TV market is to provide the audience with a high-quality and unique service that will satisfy his demands he will eagerly pay for. The TV channels NIKI Kids and NIKI Junior appeal to a wide and grateful audience like families with young and adult children. I would make a special emphasis on an exceptionally high-quality bilingual audio track: children will be able to listen to Ukrainian and English."
Starting January 2019, NIKI Kids and NIKI Junior will broadcast videos that call young audience to invite adults to the screen to inform that these channels are available in HD format and in two languages via digital cable and IPTV. "It is essential for us to give providers a content that would be useful in their business. The above promo should assist providers in converting subscribers to premium packages, as well as presenting their technology capabilities to subscribers."
The TV channels NIKI Kids and NIKI Junior account for 500 hours of high-quality children's content in HD-quality. The producers remark that there are no aggressor state's broadcasts on these channels and the content is recent due to its production no later than 2013, and this is only about the premium content. The channels do not use second run, that is, outdated and cheap content. For example, in December 2018, NIKI Kids starts broadcasting the US animated series Rainbow Rangers. All the content of NIKI Kids and NIKI Junior is compiled from the "premium" items within the catalogs 2018 of the leading distribution companies.
Rudolf Kırnos, owner of NIKI Kids, NIKI Junior, EU Music and 4ever music, says: "Ukraine's TV market has been changing for the better, mainly due to StarLight Digital. Therefore, we treat this cooperation as a great opportunity not only to deliver the product to the audience, but also to become an even more significant share of the PPTV market. At the present stage, the market stands in need of high-quality domestic TV channels, and we did our best to make them a "brilliant" vibrant picture. These are the first Ukrainian children's satellite TV channels in real full HD, as well as the first Ukrainian TV channels with two easy-to-change language tracks."
This the first time in the history of children's TV in Ukraine, when NIKI Kids and NIKI Junior have divided the audience into two age groups: 0-5 years for Junior and 6+ for Kids. The content is fully and professionally multi-voiced over, all captions and comments are totally in Ukrainian and in the original design, all songs are also rewritten in Ukrainian.
The content of NIKI Kids and NIKI Junior is not distributed for free on the Internet, unlike many other children's TV channels in Ukraine. In the nearest future, they are planning to partially show content for promotion. The providers will also have an opportunity to place regional commercials into the broadcasting flow of these TV channels (to be carried out by the TV channel itself at the provider's request).
Another important argument for providers that can connect via physical joints will be the fact that they will be able to get single streams with a doubled bitrate compared to the satellite ones.
"Due to this bitrate, our picture is perfect, and it looks like a TV broadcaster's "Zen", i.e. color rendering without 4:4:4 compression", as Rudolf Kırnos assures.
The package incorporating the above channels will cost a provider up to 1 UAH per subscriber. There will also be run individual loyalty campaigns.