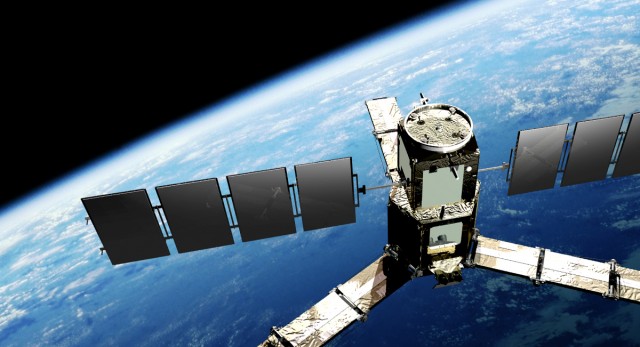 Some of TV channels within 1+1 Media Holding migrate from  AMOS-2 (4°W) to  ASTRA 4A satellite (4.8°E), owned by the SES Company. This is stated in the Group's official letter addressed to service providers.
Specifically, the statement remarks that TV channels 1+1, PlusPlus, Unian, Bigudi, and Kvartal TV have already started broadcasting from the orbital position of 4.8°E. Until December 12, these broadcasts are in a test mode. Since December 12, the ASTRA 4A satellite becomes the main source of distributing signal of the above TV channels.
"Starting from 12 December, 2016, we kindly ask you to reconfigure satellite receiving equipment in the way to receive these TV channels via the ASTRA 4A satellite. Broadcasting via the AMOS-2 satellite will not be suspended during the transition period by 14 February, 2017 ", as the statement said.
So, from 15 February, 2017, the broadcasts of TV channels 1+1, PlusPlus, Unian, and Bigudi via the AMOS-2 satellite will be cut off, and the ASTRA 4A satellite will be the main and the only TV signal distribution source.
Broadcasting parameters:
Satellite: "ASTRA 4А" (4,8°E)
Frequency: 11766 MHz, polarization: horizontal, symbol rate: 27500 Mbit/s, FEC–3/4, DVB-S/QPSK
The statement also notes that broadcasting of the Kvartal TV channel via the AMOS-2 satellite will be disabled a bit earlier, on 31 December, 2016.
Technical parameters of TV signals (broadcasting format, as well as the compression and multiplexing settings) remain unchanged.
The TV channels' migration form the AMOS-2 satellite is due to the expiry of its service life. The failure of the communications satellite AMOS-6 in early September resulted in lacking satellite capacities in the orbital position of 4 degrees, west longitude. The satellite operator Spacecom promises to replace the lost satellite before year-end.
Let us recall that in early December, another Ukrainian TV Holding "Media Group Ukraine" started simultaneous broadcasting of own channels via two satellites ASTRA 4A (4,8°E) and EUTELSAT 9B (9°E).